About WADA OPTOMETRY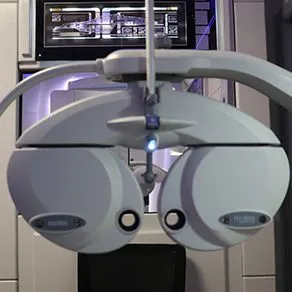 We are an optometric private practice specializing in primary family eye care since 1993. We are conveniently located next to Walgreens pharmacy near the corner of Brookhurst and Ball Road.
Our Goal:
To provide optometric care of exceptional quality with a high level of professionalism, and carrying for the patient's needs, and a positive attitude that will convey our commitment to excellent customer service and satisfaction.
About Our Practice:
Wada Optometry understands the needs of our community. That's why we specialize in general optometry, providing you with a wide variety of services:
Comprehensive, state-of-the-art eye examinations for adults and children
Treatment of certain eye diseases and conditions
Cataract/LASIK consultation and co-management with Dr Robert Maloney, Dr Thomas Tooma, Dr Franklin Lusby, Dr Nelson Noguchi, Dr Theodore Tran and Dr. Dan Tran.
Wide selection of designer frames to fit every style and budget
Contact lenses, including specialty fits for astimatism, bifocals, keratoconus and prosthetics, as well as regular cosmetic fits
An on-site lab to provide quick turn around time for most prescriptions
Facilities and Equipment at our office include: Marco Nidek Epic refractive system RT 5100 (Computerized testing), Zeiss Iterminal 2, Fitting box virtual Mirror, Topcon NW3 Digital Retinal Camera, Humphrey Automated Visual Fields Unit, Optovue OCT, and an On-site Lab.
Our multilingual practice offers spoken languages of Spanish, Tagalog and Japanese.
---
At WADA OPTOMETRY, each member of our vision care team is selected by Dr. Garrett Wada based upon his or her experience, professional demeanor, and dedication to providing personalized care to our optometry patients.
Our entire optometry staff is committed to ensuring the comfort and satisfaction of each and every patient. We will do our best to accommodate your busy schedule by finding appointment times that meet your needs. Our knowledgeable staff at WADA OPTOMETRY will work with you to help you understand your vision insurance coverage and provide financial alternatives to ensure you get the best vision care possible.
We know that you have a choice when it comes to optometry, so we strive to provide comprehensive eye exams, a great selection of glasses, and personalized care.